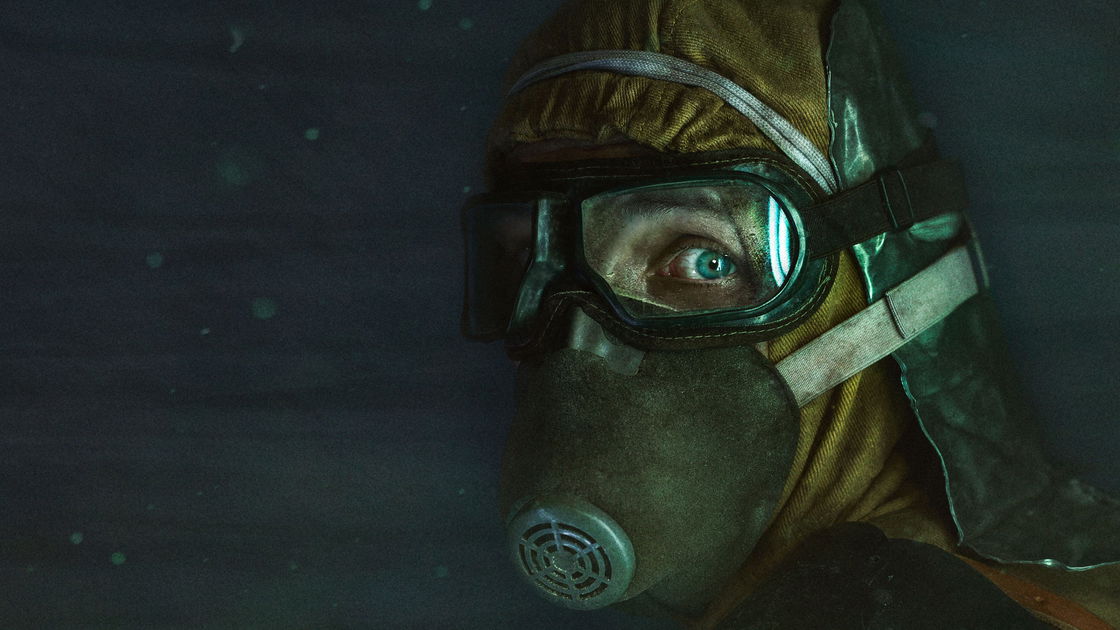 Non c'è dubbio che #Chernobyl sia la serie dell'anno, per questo non dovrebbe sorprenderci il fatto che stia raccogliendo riconoscimenti ovunque. 
Come se non bastasse, la British Academy of Film and Television Arts ha finalmente reso note le candidature ai BAFTA Television Awards 2020, che come da tradizione verranno assegnati in una cerimonia separata da quella riservata ai prodotti per la sala (l'ultima si è tenuta il 2 febbraio 2020 ed è stata vinta da 1917 di Sam Mendes).
No Twitter parameter url defined
È proprio Chernobyl a dominare la competizione con ben 14 candidature nelle categorie di: mini-serie, regista di fiction, attore protagonista (Jared Harris), attore non protagonista (Stellan Skarsgard), sceneggiatura drammatica, fotografia e illuminazione di fiction, montaggio di fiction, sonoro di fiction, scenografia, costumi, trucco e acconciatura, musica originale, effetti speciali e casting. 
Advertisement
Il principale avversario di Chernobyl sembrerebbe invece essere The Crown (con 7 nomination): una serie molto amata contro l'evento dell'anno, dunque, questo potrebbe essere lo scontro che vedremo ai BAFTA TV 2020.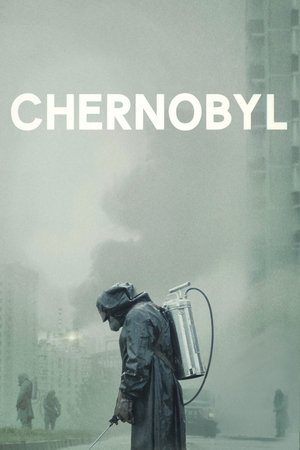 Chernobyl Chernobyl è una miniserie televisiva statunitense e britannica, creata e scritta da Craig Mazin e diretta da Johan Renck. Le cinque puntate drammatizzano la vera storia di una delle peggiori ... Apri scheda
Tra i nominati spiccano inoltre la serie comedy di Phoebe Waller-Bridge #Fleabag e il thriller di BBC e Netflix Giri / Haji - Dovere / Vergogna, entrambi con 6 candidature. A questi si aggiungono anche altri prodotti di BBC (#Killing Eve e #His Dark Materials - Queste oscure materie) e Netflix (#Sex Education e #Top Boy).
Advertisement
Qui sotto trovate tutte le nomination annunciate:
Programma di intrattenimento commedia
THE GRAHAM NORTON SHOW (Graham Norton, Graham Stuart, Jon Magnusson, Steve Smith – So Television/BBC One)
THE LAST LEG (Open Mike Productions/Channel 4)
THE RANGANATION (Zeppotron/BBC Two)
TASKMASTER (Alex Horne, Andy Devonshire, Andy Cartwright, James Taylor – Avalon Television/Dave)
Attualità
GROWING UP POOR: BRITAIN'S BREADLINE KIDS (DISPATCHES) (True Vision East/Channel 4)
THE HUNT FOR JIHADI JOHN (Anthony Wonke, Richard Kerbaj, Peter Lovering, Jane Root – Nutopia, Livedrop Media, HBO/Channel 4)
IS LABOUR ANTI-SEMITIC? (PANORAMA) (Leo Telling, John Ware, Neil Grant, Rachel Jupp – BBC/BBC One)
UNDERCOVER: INSIDE CHINA'S DIGITAL GULAG (EXPOSURE) (Robin Barnwell, David Henshaw, Guy Creasey, Gesbeen Mohammad – Hardcash Productions/ITV)
Serie drammatica
#THE CROWN (Peter Morgan, Suzanne Mackie, Benjamin Caron, Michael Casey – Left Bank Pictures, Sony Pictures Television/Netflix)
#THE END OF THE F***ING WORLD (Clerkenwell Films, Dominic Buchanan Productions/Channel 4/Netflix)
GENTLEMAN JACK (Sally Wainwright, Faith Penhale, Laura Lankester, Phil Collinson – Lookout Point, HBO/BBC One)
GIRI / HAJI - DOVERE / VERGOGNA (Sister Pictures/BBC Two)
Advertisement
Performance d'intrattenimento
FRANKIE BOYLE per Frankie Boyle's New World Order 
GRAHAM NORTON per The Graham Norton Show
LEE MACK per Would I Lie to You
MO GILLIGAN per The Lateish Show with Mo Gilligan
Programma d'intrattenimento
THE GREATEST DANCER (Amelia Brown, Phil Harris, Nigel Hall, Louise Hutchinson – Thames, Syco Entertainment/BBC One)
THE RAP GAME (Naked TV/BBC Three)
STRICTLY COME DANCING (BBC Studios/BBC One)
THE VOICE (ITV Studios, Talpa/ITV)
Serie factual
CRIME AND PUNISHMENT (Emily Lawson, Bruce Fletcher, Jemma Chisnall, Mark Raphael – 72 Films/Channel 4)
DON'T F**K WITH CATS: HUNTING AN INTERNET KILLER (Mark Lewis, Felicity Morris, Michael Harte, Dimitris Doganis –Raw TV/Netflix)
LEAVING NEVERLAND (Dan Reed – Amos Pictures/Channel 4)
OUR DEMENTIA CHOIR WITH VICKY MCCLURE (Curve Media/BBC One)
Programma lungo
JOE LYCETT'S GOT YOUR BACK (Rumpus Media, My Options Were Limited/Channel 4)
THE MISADVENTURES OF ROMESH RANGANATHAN (Emily Hudd, Morgan Roberts, Christopher Cottam – Rumpus Media/BBC Two)
MORTIMER & WHITEHOUSE: GONE FISHING (Bob Mortimer, Paul Whitehouse, Lisa Clark, Will Yapp – Owl Power/BBC Two)
SNACKMASTERS (Optomen/Channel 4)
Performance femminile in una commedia
GBEMISOLA IKUMELO per Famalam 
PHOEBE WALLER-BRIDGE per Fleabag
SARAH KENDALL per Frayed
SIAN CLIFFORD per Fleabag
Fleabag Fleabag è un'esilarante e intensa finestra nella mente di una londinese sarcastica, sensuale, arrabbiata e straziata dal dolore. La pluripremiata commediografa Phoebe Waller-Bridge ha scritto e recitato nel ruolo di ... Apri scheda
Internazionale
EUPHORIA (Sam Levinson, Ravi Nandan, Kevin Turen, Drake – The Reasonable Bunch, A24, Little Lamb, DreamCrew, Content Agency, HOT, TCDY Productions, HBO/Sky Atlantic)
#SUCCESSION (Jesse Armstrong, Frank Rich, Scott Fergusson, Jon Brown – HBO, Project Zeus, Hyperobject Industries, Gary Sanchez Productions/Sky Atlantic)
UNBELIEVABLE (CBS Television Studios, Timberman-Beverly Productions, Katie Couric Media, Escapist Fare, Sage Lane Productions/Netflix)
WHEN THEY SEE US (Participant Media, Tribeca Productions, Harpo Films, Array Filmworks/Netflix)
Succession La serie segue la famiglia Roy (composta da Logan, la moglie Marcia e i quattro figli che lui ha avuto da precedenti matrimoni) che controlla uno dei più grandi conglomerati ... Apri scheda
Attore protagonista
CALLUM TURNER per The Capture 
JARED HARRIS per Chernobyl 
STEPHEN GRAHAM per The Virtues
TAKEHIRO HIRA per Giri / Haji - Dovere / Vergogna
Attrice protagonista
GLENDA JACKSON per Elizabeth is Missing
JODIE COMER per Killing Eve 
SAMANTHA MORTON per I Am Kirsty
SURANNE JONES pe Gentleman Jack 
Evento Live
BLUE PLANET LIVE (BBC Studios Natural History Unit, Open University, BBC Learning/BBC One)
ELECTION 2019 LIVE: THE RESULTS (ITV News, ITN/ITV)
GLASTONBURY 2019 (BBC Studios/BBC Two)
OPERATION LIVE (The Garden Productions/Channel 5)
Performance maschile in una commedia
GUZ KHAN per Man Like Mobeen
JAMIE DEMETRIOU per Stath Lets Flats
NCUTI GATWA per Sex Education
YOUSSEF KERKOUR per Home
Sex Education Inexperienced Otis channels his sex therapist mom when he teams up with rebellious Maeve to set up an underground sex therapy clinic at school. Apri scheda
Mini-serie
#A CONFESSION (Jeff Pope, Paul Andrew Williams, Tom Dunbar, Johnny Capps – ITV Studios, Urban Myth Films/ITV)
CHERNOBYL (Sister Pictures, The Mighty Mint, Word Games, HBO/Sky Atlantic)
#THE VICTIM (Rob Williams, Niall MacCormick, Sarah Brown, Jenny Frayn – STV Productions/BBC One)
#THE VIRTUES (Shane Meadows, Jack Th)
Copertura News
HONG KONG PROTESTS (Sky News/Sky News)
ITV NEWS AT TEN: ELECTION RESULTS (ITV News, ITN/ITV)
PRINCE ANDREW & THE EPSTEIN SCANDAL (NEWSNIGHT) (BBC News/BBC Two)
VICTORIA DERBYSHIRE: MEN WHO LOST LOVED ONES TO KNIFE CRIME (BBC News/BBC Two)
Reality & Constructed Factual
CELEBRITY GOGGLEBOX (Tania Alexander, Leon Campbell, Stephen Lambert, Chris Hooker – Studio Lambert/Channel 4)
HARRY'S HEROES: THE FULL ENGLISH (Talkback/ITV)
RACE ACROSS THE WORLD (Studio Lambert/BBC Two)
RUPAUL'S DRAG RACE (World of Wonder Productions/BBC Three)
Commedia
CATASTROPHE (Sharon Horgan, Rob Delaney, Jim O'Hanlon, Toby Welch – Avalon Television, Birdbath, Merman/Channel 4)
DERRY GIRLS (Lisa McGee, Michael Lennox, Sam Pinnell – Hat Trick Productions/Channel 4)
FLEABAG (Two Brothers Pictures/BBC Three)
STATH LETS FLATS (Jamie Demetriou, Tom Kingsley, Seb Barwell, Ash Atalla – Roughcut TV/Channel 4)
Programma breve
ANYWHERE BUT WESTMINSTER (John Domokos, John Harris – The Guardian/The Guardian)
BRAIN IN GEAR (Gbemisola Ikumelo, Fergal Costello, Inez Gordon – BBC Studios/BBC iPlayer)
SOON GONE: A WINDRUSH CHRONICLE (Roy Williams, Tinge Krishnan, Carol Harding – Douglas Road Productions, The Young Vic/BBC Four)
TONI_WITH_AN_I (BORN DIGITAL: FIRST CUTS) (Marco Alessi, Ksenia Harwood, Mary Antony – Plimsoll Productions/BBC Four)
Documentari TV
THE ABUSED (Brinkworth Productions/Channel 5)
DAVID HAREWOOD: PSYCHOSIS AND ME (Emma Hindley, Wendie Ottewill, Olivia Isaacs, David Harewood – Films of Record, Open University/BBC Two)
THE FAMILY SECRET (Anna Hall, Sally Ogden, Luke Rothery, Brian Woods – True Vision Yorkshire/Channel 4)
THE LAST SURVIVORS (Minnow Films/BBC Two)
Film TV
BREXIT: THE UNCIVIL WAR (House Productions, Baffin Media/Channel 4)
ELIZABETH IS MISSING (Andrea Gibb, Aisling Walsh, Sarah Brown, Chrissy Skinns – STV Productions/BBC One)
THE LEFT BEHIND (Alan Harris, Joseph Bullman, Aysha Rafaele, Tracie Simpson – BBC Studios/BBC Three)
RESPONSIBLE CHILD (Karen Wilson, Elinor Day, Sean Buckley, Nick Holt – Kudos, 72 Films/BBC Two)
Soap & Continuing Drama
CASUALTY (BBC Studios/BBC One)
CORONATION STREET (ITV Studios/ITV)
EMMERDALE (ITV Studios/ITV)
HOLBY CITY (BBC Studios/BBC One)
Specialist Factual
8 DAYS: TO THE MOON AND BACK (BBC Studios, PBS/BBC Two)
SEVEN WORLDS, ONE PLANET (BBC Studios Natural History Unit, BBC America, Tencent Penguin Pictures, ZDF, France Télévisions, CCTV9/BBC One)
THATCHER: A VERY BRITISH REVOLUTION (BBC Studios: The Documentary Unit/BBC Two)
YORKSHIRE RIPPER FILES: A VERY BRITISH CRIME STORY (Liz Williams, Jasmine McNabb, Nancy Bornat, Leanne Klein – Wall to Wall Media/BBC Four)
Sport
2019 RUGBY WORLD CUP FINAL: ENGLAND V SOUTH AFRICA (Phil Heslop, David Francis, Mark Demuth, Paul McNamara – ITV Sport/ITV)
ICC CRICKET WORLD CUP FINAL (Sky Sports, Sunset+Vine, ICC TV/Sky Sports Cricket)
FIFA WOMEN'S WORLD CUP 2019 SEMI FINAL: ENGLAND V USA (Frank Callaghan, Stu Hutchinson, Pete Burton – Input Media/BBC One)
WIMBLEDON 2019 MEN'S FINAL (BBC Sport/BBC One)
Attore non protagonista
JOE ABSOLOM per A Confession
JOSH O'CONNOR per The Crown
STELLAN SKARSGARD per Chernobyl
WILL SHARPE per Giri / Haji - Dovere / Vergogna
The Crown Questa serie drammatica segue le rivalità politiche e la storia d'amore della regina Elisabetta II e gli eventi che hanno segnato la seconda metà del XX secolo. Apri scheda
Attrice non protagonista
HELEN BEHAN per The Virtues 
HELENA BONHAM CARTER per The Crown
JASMINE JOBSON per Top Boy
NAOMI ACKIE per The End of the F***ing World 
Virgin Media's Must-See Moment (votato dal pubblico)
CORONATION STREET (La morte di Sinead Osborne)
FLEABAG (La scena del confessionale)
#IL TRONO DI SPADE (Arya uccide il Re della Notte)
GAVIN & STACEY (Nessa si propone a Smithy)
LINE OF DUTY (La morte di John Corbett)
LOVE ISLAND (Michael si ritrova con Joanna dopo Casa Amor)
British Academy Televisiom Craft Awards 2020
Talento dirompente
AISLING BEA (sceneggiatrice) per This Way Up
ANEIL KARIA (regista) per Pure (ep 3) 
LAURIE NUNN (sceneggiatrice) per Sex Education
SEAN BUCKLEY (sceneggiatore) per Responsible Child 
Costumi
CAROLINE MCCALL per His Dark Materials – Queste oscure materie
JOANNA EATWELL per Beecham House 
MICHELE CLAPTON per Il trono di spade
ODILE DICKS-MIREAUX per Chernobyl 
His Dark Materials - Queste oscure materie In questo universo le persone sono accompagnate da un daimon, l'anima della persona stessa che cammina al suo fianco in forma di animale, e che può mutare fino al raggiungimento ... Apri scheda
Regista di factual
ARTHUR CARY per The Last Survivors 
DAN REED per Leaving Neverland 
MARK LEWIS per Don't F**k with Cats: Hunting an Internet Killer 
ROBIN BARNWELL per Undercover: Inside China's Digital Gulag (Exposure)
Regista di fiction
HARRY BRADBEER per Fleabag
JOHAN RENCK per Chernobyl
SHANE MEADOWS per The Virtues
TOBY HAYNES per Brexit: The Uncivil War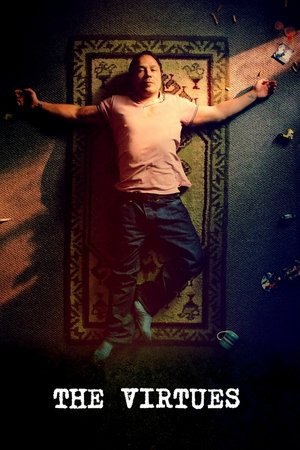 The Virtues Apri scheda
Regista di multi-camera
BRIDGET CALDWELL per The Royal British Legion Festival of Remembrance
JANET FRASER CROOK per Glastonbury 2019
MATTHEW GRIFFITHS per Six Nations 2019
PAUL MCNAMARA ITV per Racing: Cheltenham Festival
Montaggio di factual
ANDY R. WORBOYS per Untouchable: The Rise and Fall of Harvey Weinstein 
JULES CORNELL per Leaving Neverland 
KIM HORTON per 63 Up
MICHAEL HARTE per Don't F**k With Cats: Hunting an Internet Killer
Montaggio di fiction
DAN CRINNION per Killing Eve (Episodio 4) 
ELEN PIERCE LEWIS per Giri / Haji - Dovere / Vergogna
GARY DOLLNER per Fleabag
SIMON SMITH, JINX GODFREY per Chernobyl 
Killing Eve Eve è un agente di sicurezza dell'MI5 insoddisfatta di un lavoro da scrivania. Villanelle è una killer di talento che vive nel lusso che il suo lavoro violento le consente. ... Apri scheda
Entertainment Craft Team
AMBER RIMELL, BRONSKI, MISTY BUCKLEY, TIM ROUTLEDGE per Glastonbury 2019 (Stormzy) 
DAVID BISHOP, VICKY GILL, ANDY TAPLEY, PATRICK DOHERTY per Strictly Come Dancing
MARK BUSK-COWLEY, STEVE KRUGER, IAIN STIRLING, JAMES TINSLEY per Love Island 
NIGEL CATMUR, PATRICK DOHERTY, KEVIN DUFF, ANDREW STOKES per The Royal British Legion Festival of Remembrance
Trucco e acconciatura
Musica originale
ADRIAN JOHNSTON per Giri / Haji - Dovere / Vergogna
ANDREW PHILLIPS per War in the Blood 
DAVID HOLMES, KEEFUS CIANCIA per Killing Eve 
HILDUR GUDNADÓTTIR per Chernobyl
Fotografia: factual
BERTIE GREGORY, HOWARD BOURNE, JOHN SHIER per Seven Worlds, One Planet 
DOUG ANDERSON, ROGER HORROCKS, GAVIN THURSTON per #Il nostro pianeta (Acque costiere) 
JAMIE MCPHERSON, HECTOR SKEVINGTON-POSTLES, BARRIE BRITTON per Il nostro pianeta (Mondi congelati) 
PATRICK SMITH, NEIL HARVEY per Untouchable: The Rise and Fall of Harvey Weinstein
Fotografia e illuminazione: fiction
ADRIANO GOLDMAN per The Crown 
JAKOB IHRE per Chernobyl 
JOE ANDERSON per Top Boy
SUZIE LAVELLE per His Dark Materials - Queste oscure materie (Episodio 3)  
Scenografia
LAURENCE DORMAN per Killing Eve 
LUKE HULL, CLAIRE LEVINSON-GENDLER per Chernobyl 
MARTIN CHILDS, ALISON HARVEY per The Crown 
SAMANTHA HARLEY, MIRI KATZ per Sex Education 
Casting
DES HAMILTON per Top Boy 
LAUREN EVANS per Sex Education 
NINA GOLD, ROBERT STERNE per Chernobyl 
YOKO NARAHASHI, SHAHEEN BAIG, LAYLA MERRICK-WOLF per Giri / Haji - Dovere / Vergogna
Advertisement
Advertisement
Sonoro di factual
GRAHAM WILD, KATE HOPKINS per Seven Worlds, One Planet 
GRAHAM WILD, KATE HOPKINS, TIM OWENS per Il nostro pianeta (Un pianeta) 
NICK FRY, STEVE SPEED, JAMES EVANS, NICK ADAMS per Formula 1: Drive to Survive 
SOUND TEAM per Battle of the Brass Bands 
Sonoro di fiction
DILLON BENNETT, JON THOMAS, GARETH BULL, JAMES RIDGEWAY per His Dark Materials – Queste oscure materie
IAN WILKINSON, LEE WALPOLE, FRASER BARBER, STUART HILLIKER per A Christmas Carol 
STEFAN HENRIX, JOE BEAL, STUART HILLIKER, VINCENT PIPONNIER per Chernobyl 
TEAM SOUND di The Crown 
Effetti speciali
BEN TURNER, CHRIS REYNOLDS, ASA SHOUL per The Crown 
FRAMESTORE, PAINTING PRACTICE, REAL SFX, RUSSELL DODGSON per His Dark Materials – Queste oscure materie
LINDSAY MCFARLANE, CLAUDIUS CHRISTIAN RAUCH, JEAN-CLÉMENT SORET, DNEG per Chernobyl 
MILK VISUAL EFFECTS, GARETH SPENSLEY, REAL SFX per #Good Omens 
Titoli e identità grafica
ALEX MACLEAN per I Durrell - La famiglia e altri animali 
ELASTIC per Caterina la Grande
ELASTIC, PAINTING PRACTICE per His Dark Materials – Queste oscure materie
LIGHT CREATIVE per Ghosts 
Sceneggiatura commedia
DANNY BROCKLEHURST per Brassic 
JAMIE DEMETRIOU per Stath Lets Flats 
PHOEBE WALLER-BRIDGE per Fleabag 
SAM LEIFER, TOM BASDEN per Plebs 
Sceneggiatura drammatica
CHARLIE COVELL per The End of the F***ing World 
CRAIG MAZIN per Chernobyl 
JESSE ARMSTRONG per Succession 
SHANE MEADOWS, JACK THORNE per The Virtues 
I vincitori del 2020 British Academy Television Craft Awards verranno svelati venerdì 17 luglio, mentre la cerimonia dei Virgin Media British Academy Television Awards si terrà venerdì 31 luglio.