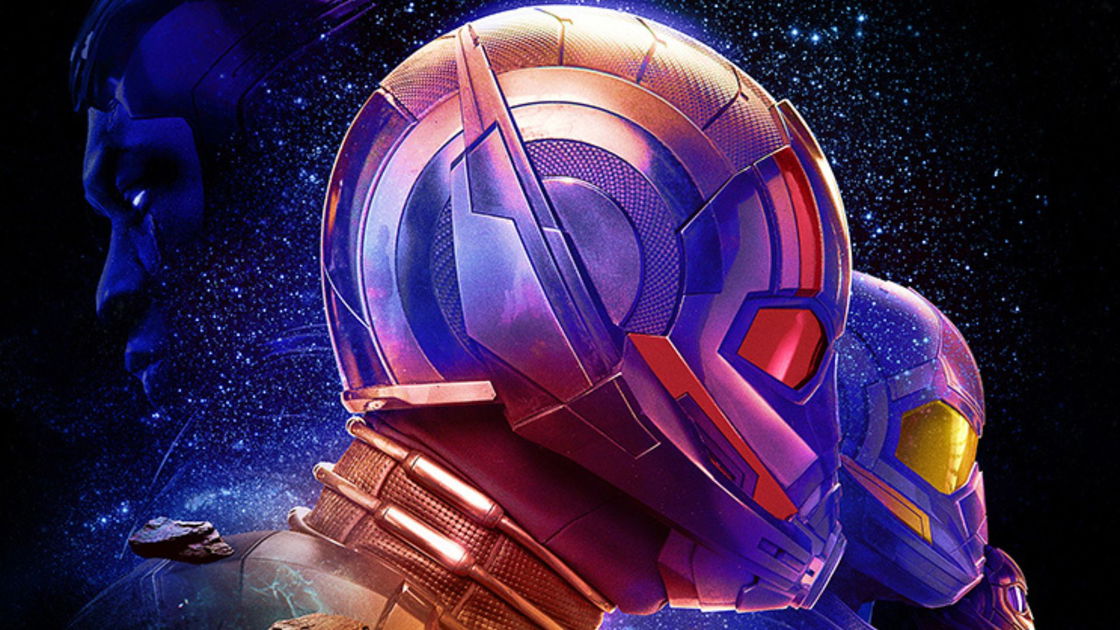 Sul canale ufficiale MarvelMusicVEVO della piattaforma YouTube sono state pubblicate le tracce della colonna sonora del film Ant-Man and the Wasp: Quantumania, che è uscito nelle sale dei cinema italiani il 15 febbraio 2023. Tutte le tracce sono del musicista e compositore Christophe Beck. Fa eccezione la traccia Holes, che è attribuita a David Dastmalchian e contiene la lettura di una poesia.
Christophe Beck è canadese e vanta in curriculum le colonne sonore di film e serie TV molto noti al pubblico, come Una notte da leoni, Percy Jackson e gli dei dell'Olimpo - Il ladro di fulmini, Frozen - Il regno di ghiaccio, Buffy l'ammazzavampiri, WandaVision e Hawkeye. Beck ha anche curato la colonna sonora dei due capitoli precedenti della saga del piccolo Avengers ovvero Ant-Man del 2015 e Ant-Man and the Wasp del 2018.
Advertisement
Di seguito le tracce pubblicate sul canale MarvelMusicVEVO con il relativo brano. I video pubblicati contengono solo una immagine fissa con il poster di Ant-Man and the Wasp: Quantumania, il logo e le scritte "Original Motion Picture Soundtrack" ovvero Colonna Sonora Originale e "Music by Christophe Beck".
Theme from "Quantumania"
Hymenoptera
Look Out For the Little Guy
Through the Storm
The Conqueror
Honey, I Shrunk the Energy Core
Marvel Ant-Man and the Wasp Quantumania Movie Logo Maglietta
T-shirt con logo del film Ant-Man and the Wasp Quantumania di Marvel. Leggera, dal taglio classico e maniche con doppia cucitura. Official Marvel Merchandise.
Lang vs. Kang
The Hunter
We Should Be Dead
Alien Ant Harm
Skies of Axia
He's Kang, He Saw, He Conquered
Threnody for a Reformed Dick
Don't Let Go
Like Father Like Daughter
David Dastmalchian - Holes
Holes, testo originale in inglese
Holes must be so very nice
Holes for smiling, breaks the ice
Holes for laughing, holes for tears
Holes for milk and holes for ears
Holes are where the food does pass
The other end it comes out gas
Holes are dandy and that's the scoop
Holes for hearing and holes for poop
When you have no holes like me
It's hard to do things easily
Like sneeze or wink or blow a kiss
Or let one rip or take a p-peanut
And just throw it in the air and catch it in your mouth
Holes my friend bring dignity
You can pick your nose or sip some tea
And when it's time for beddy bye
You close your holes and shut your eyes
Buchi, traduzione in italiano
I buchi devono essere così belli
Buchi per sorridere, per rompere il ghiaccio
Buchi per ridere, buchi per piangere
Buchi per il latte e buchi come orecchie
I buchi sono dove passa il cibo
E dall'altro lato esce il gas
I buchi sono eccellenti ed ecco lo scoop
Buchi per ascoltare e buchi per fare la cacca
Quando non hai buchi come me
È difficile fare le cose senza problemi
Come starnutire o fare l'occhiolino o mandare un bacio
O mollarne una o fare una p-
Lanciare una nocciolina in aria e acchiapparla con la bocca
I buchi amico mio portano dignità
Ti puoi mettere le dita nel naso o sorseggiare del tè
E quando è l'ora della nanna
Chiudi i tuoi buchi e chiudi gli occhi
Sting Operation
Fifty Shades of Kang
Sting Low, Sweet Variant
Kang Bang
What Is This Place
Quantum Nexus
Se siete interessati al terzo capitolo della saga cinematografica di Ant-Man ovvero Ant-Man and the Wasp: Quantumania potete leggere la nostra recensione senza spoiler.
Advertisement
Advertisement
Advertisement
Advertisement
Immagine di copertina su gentile concessione Marvel Studios.